700C HAVEN HARBOR 8 | STEP-OVER BEACH CRUISER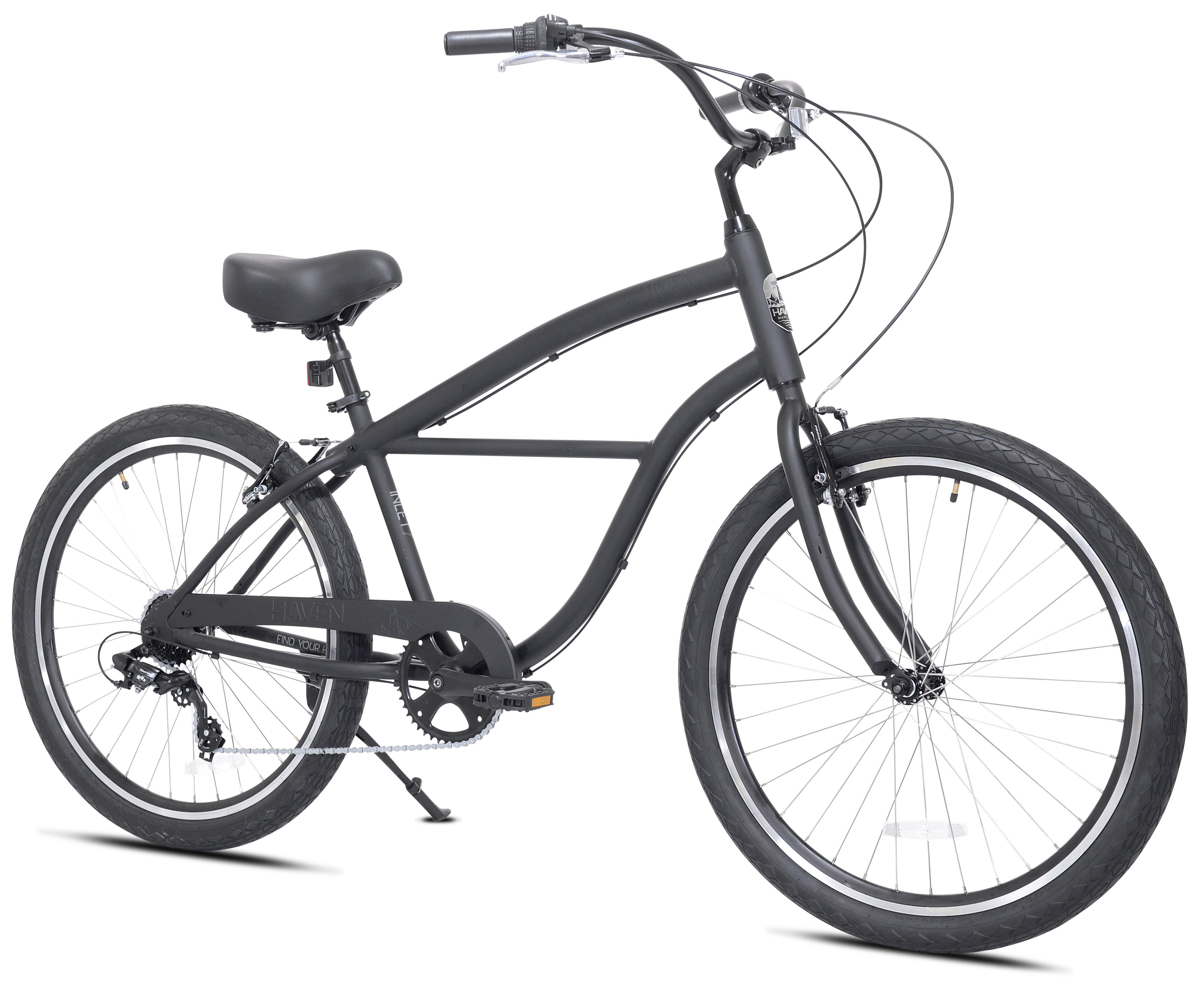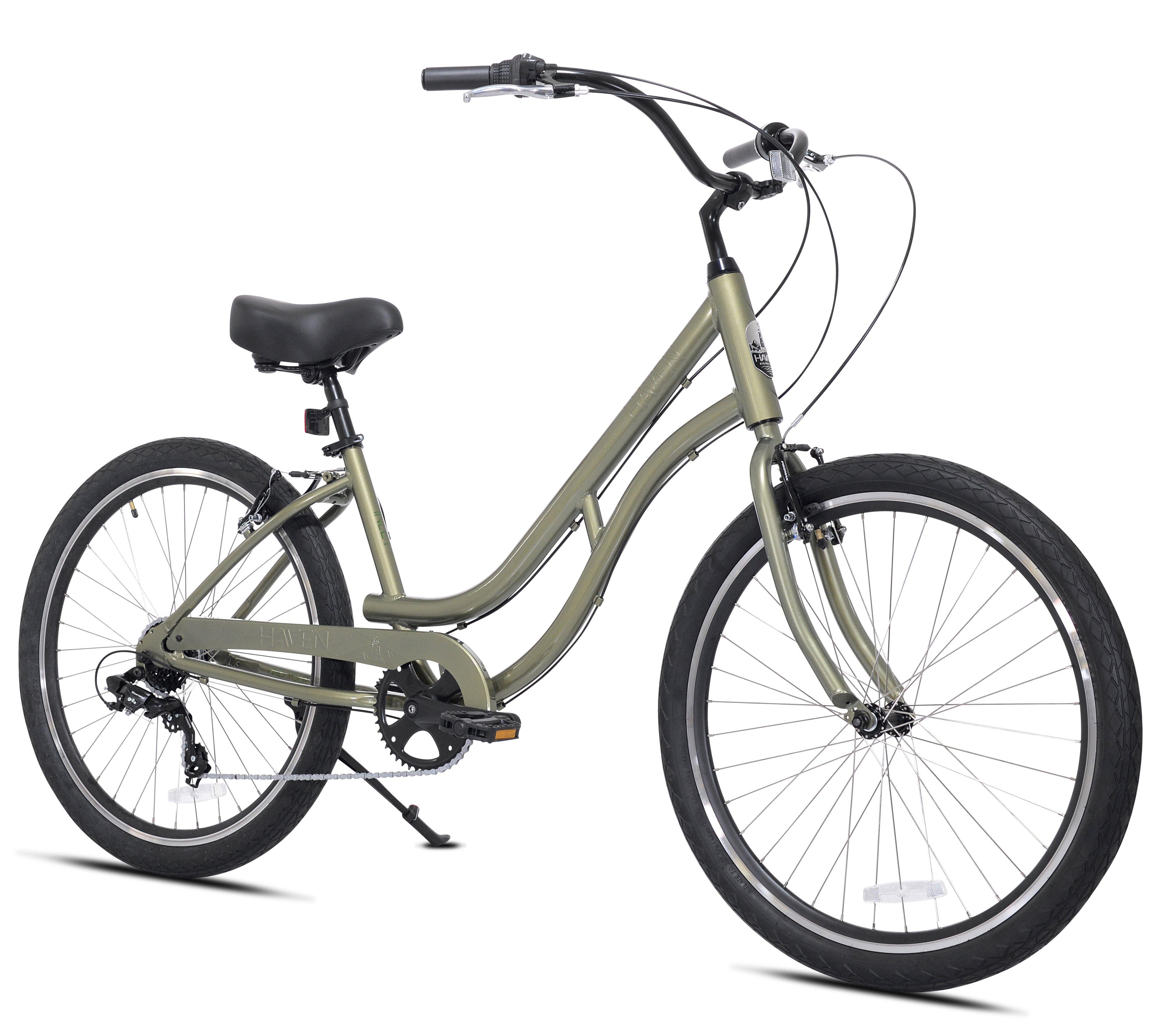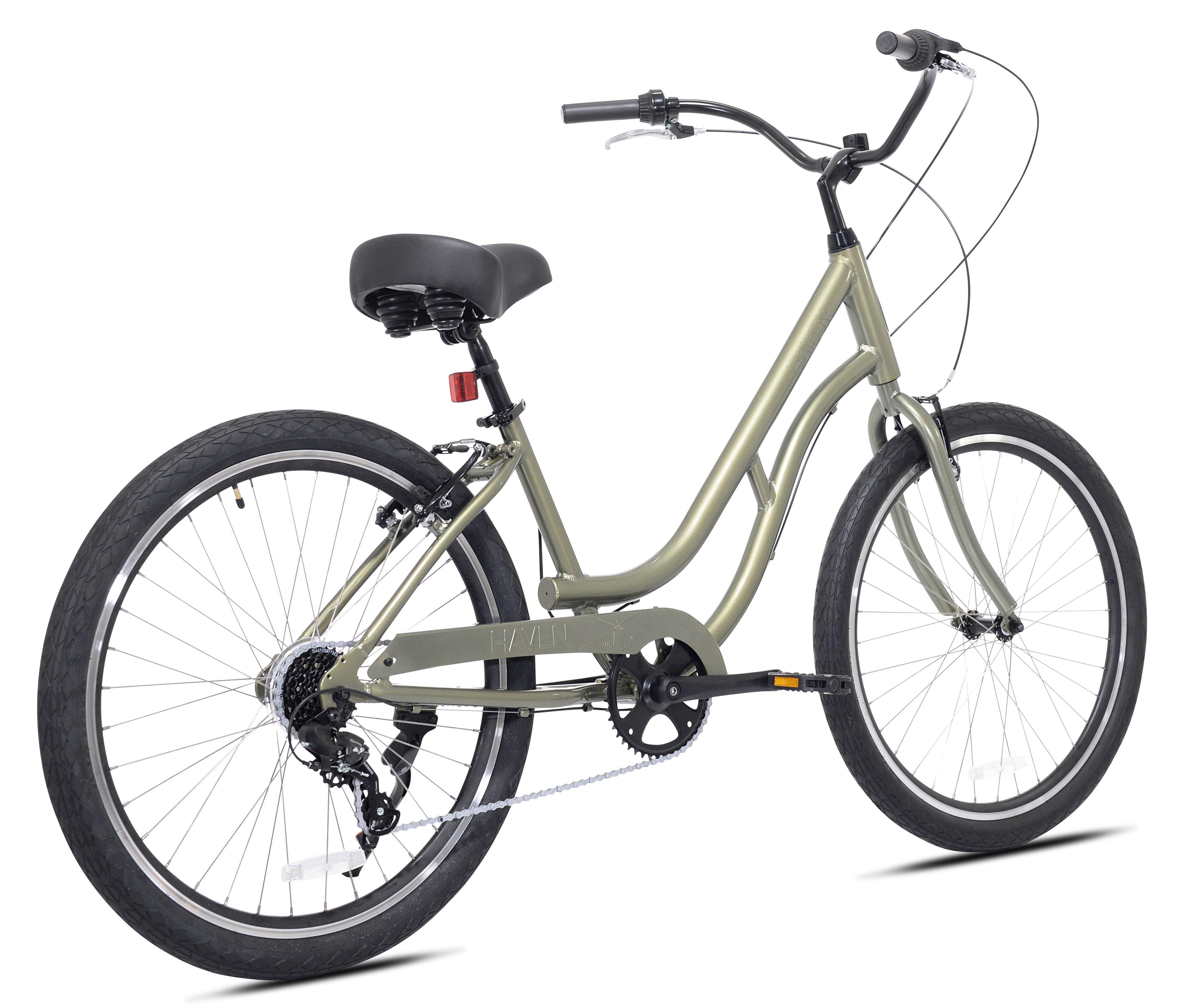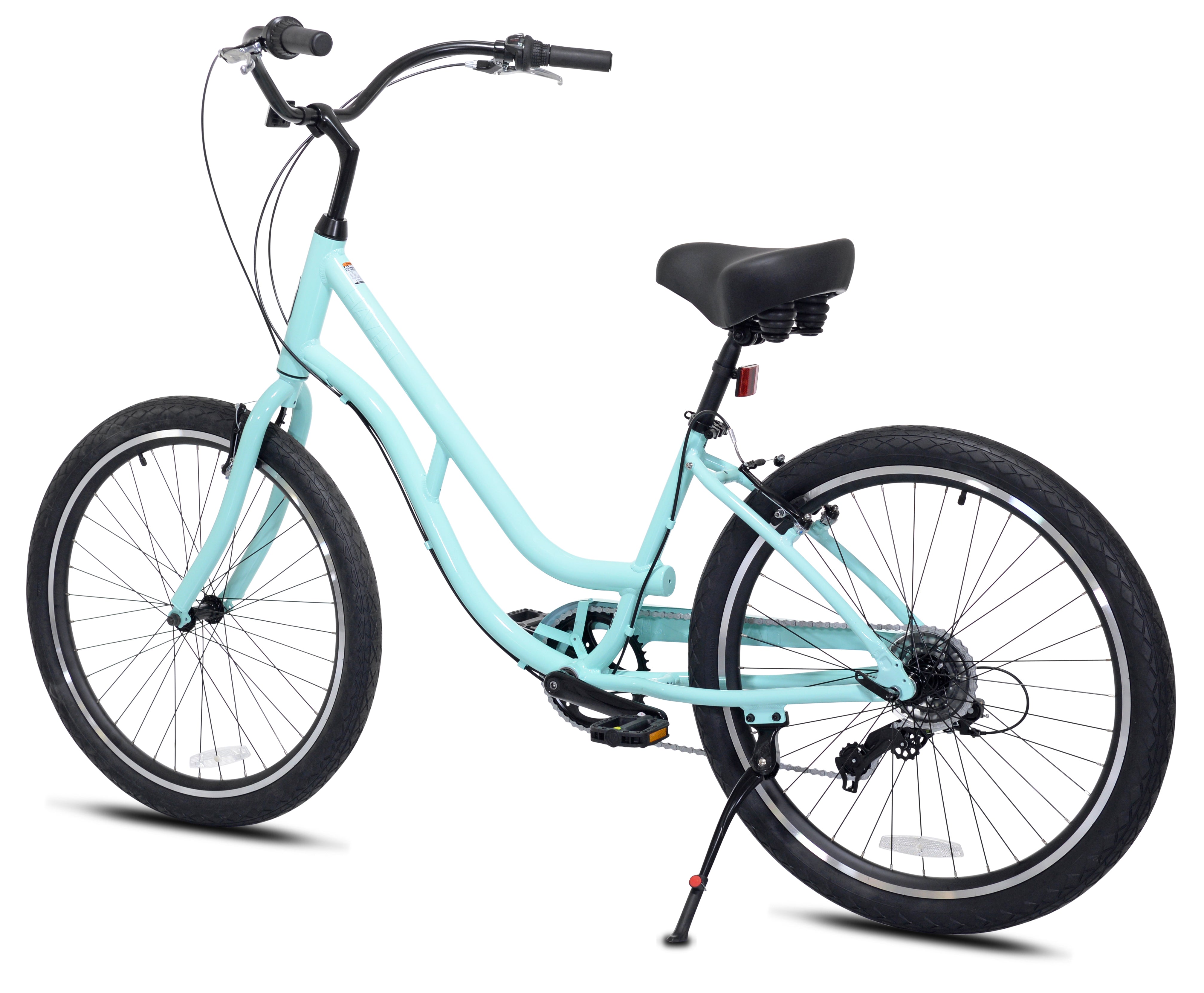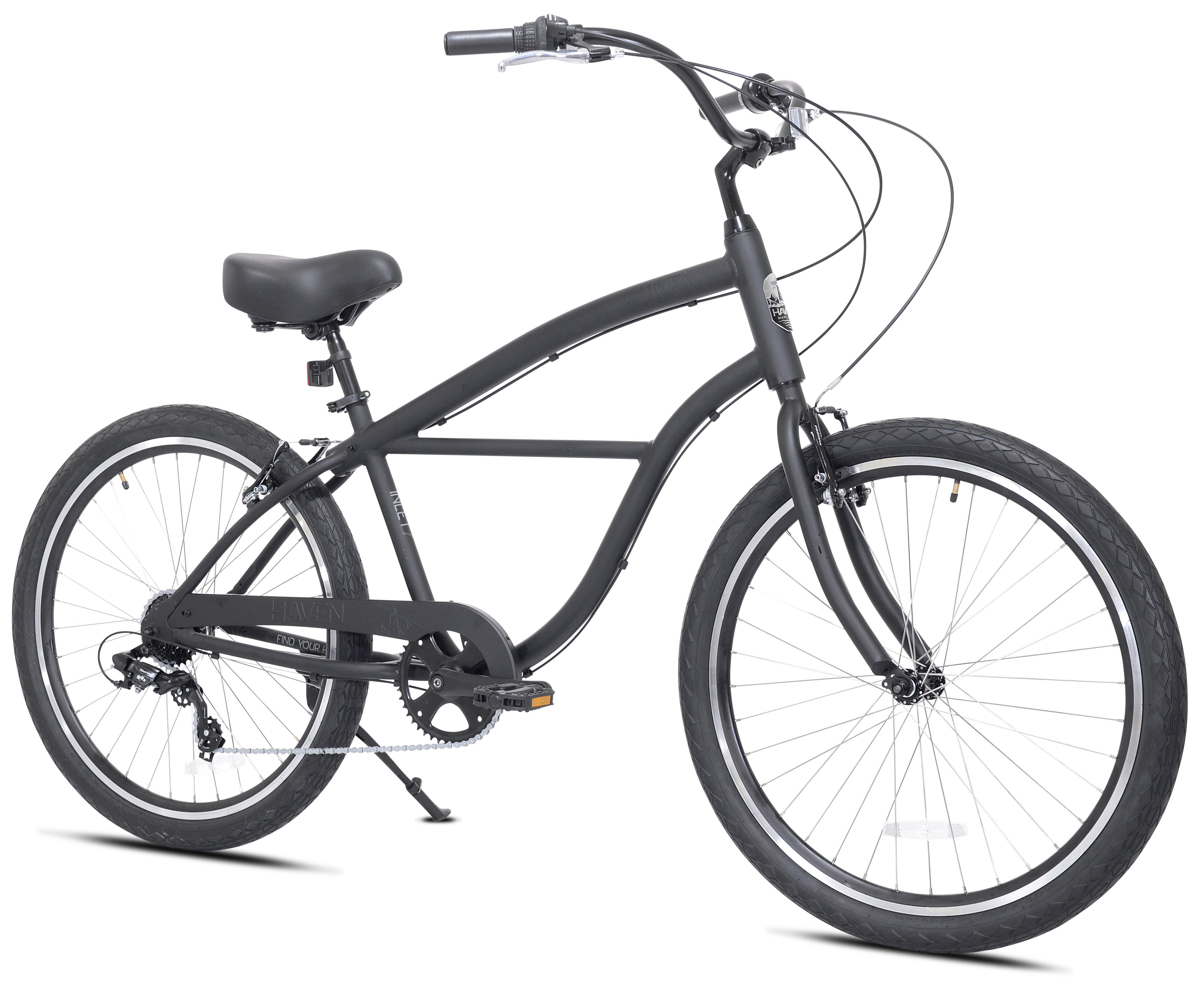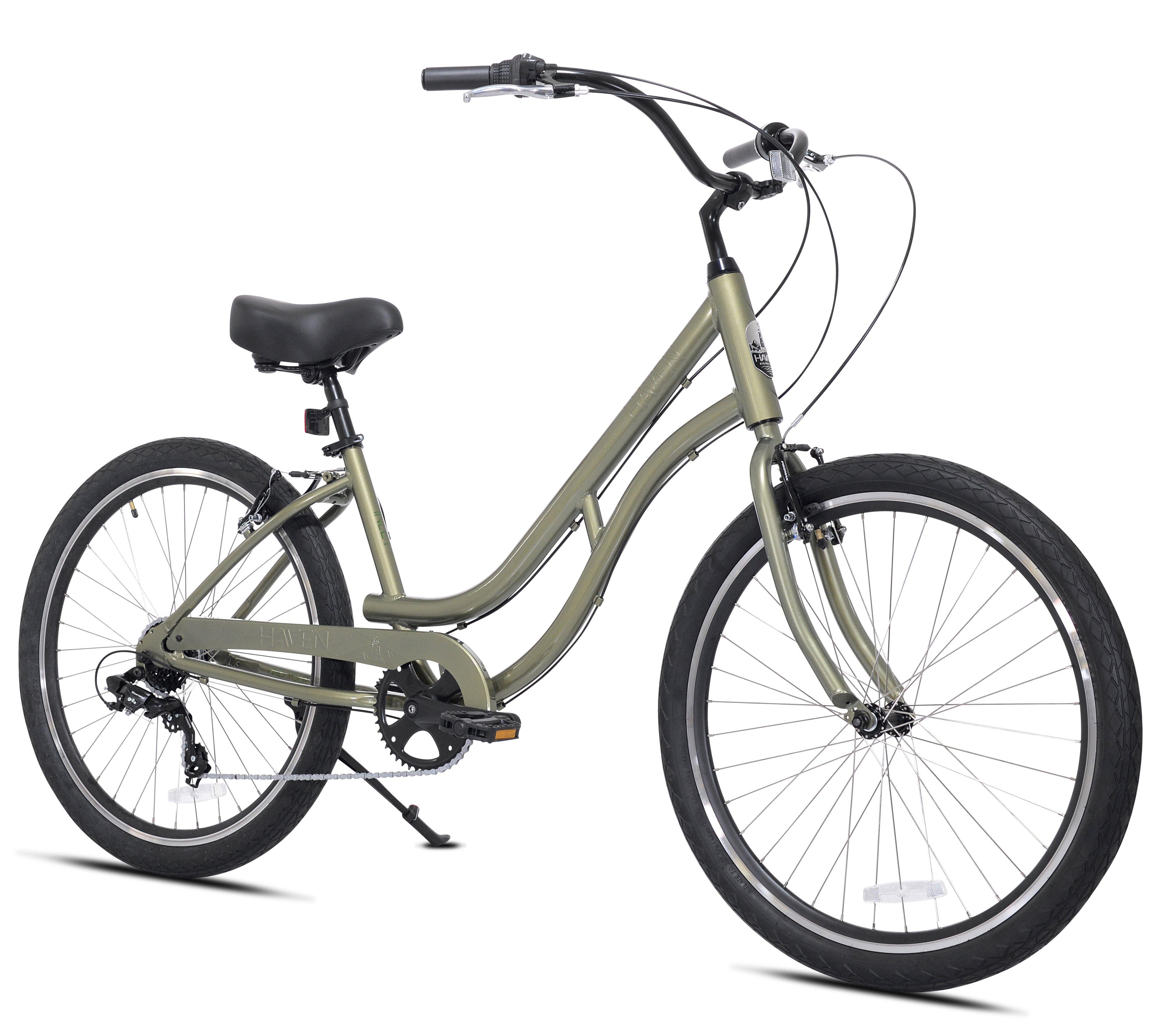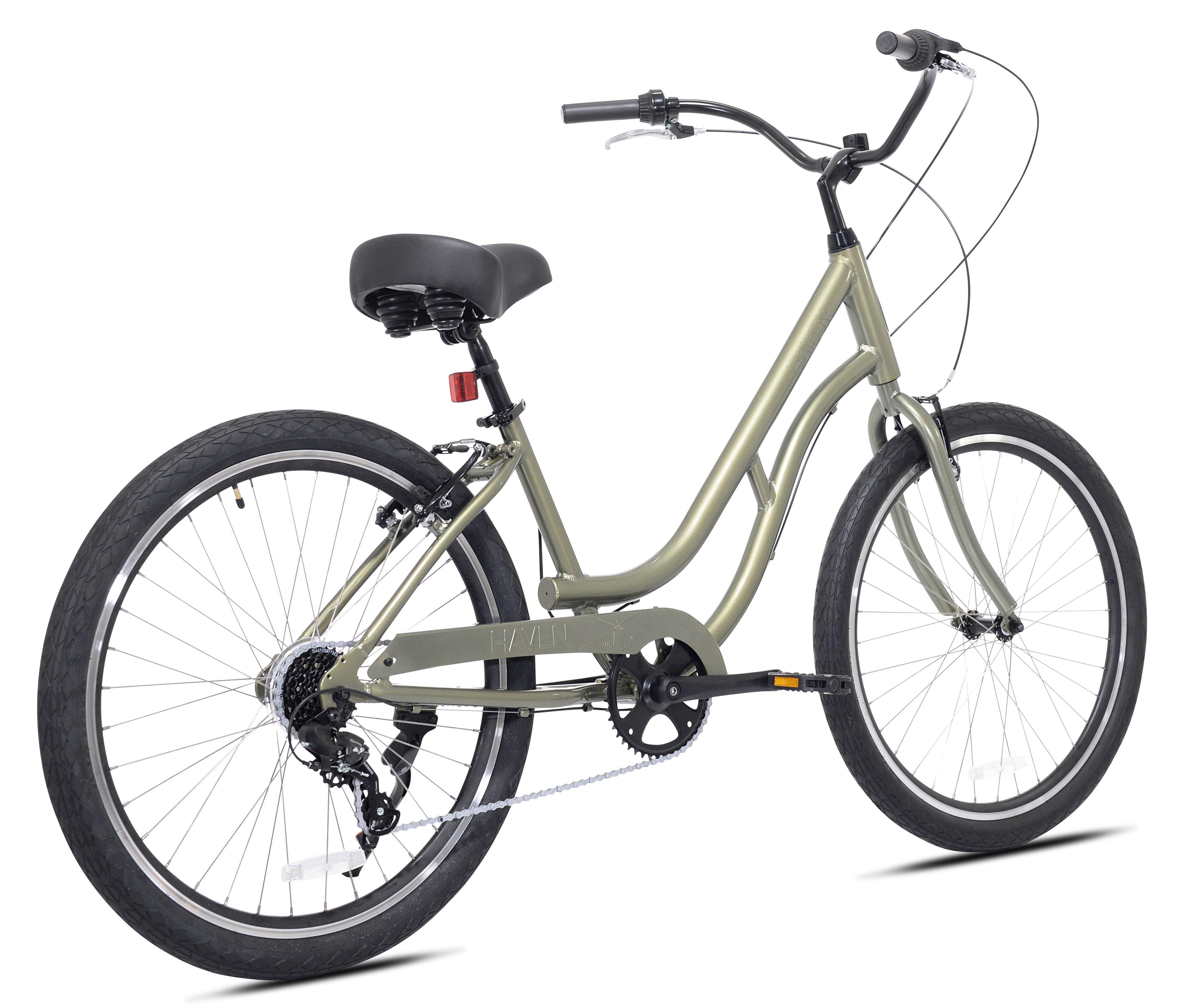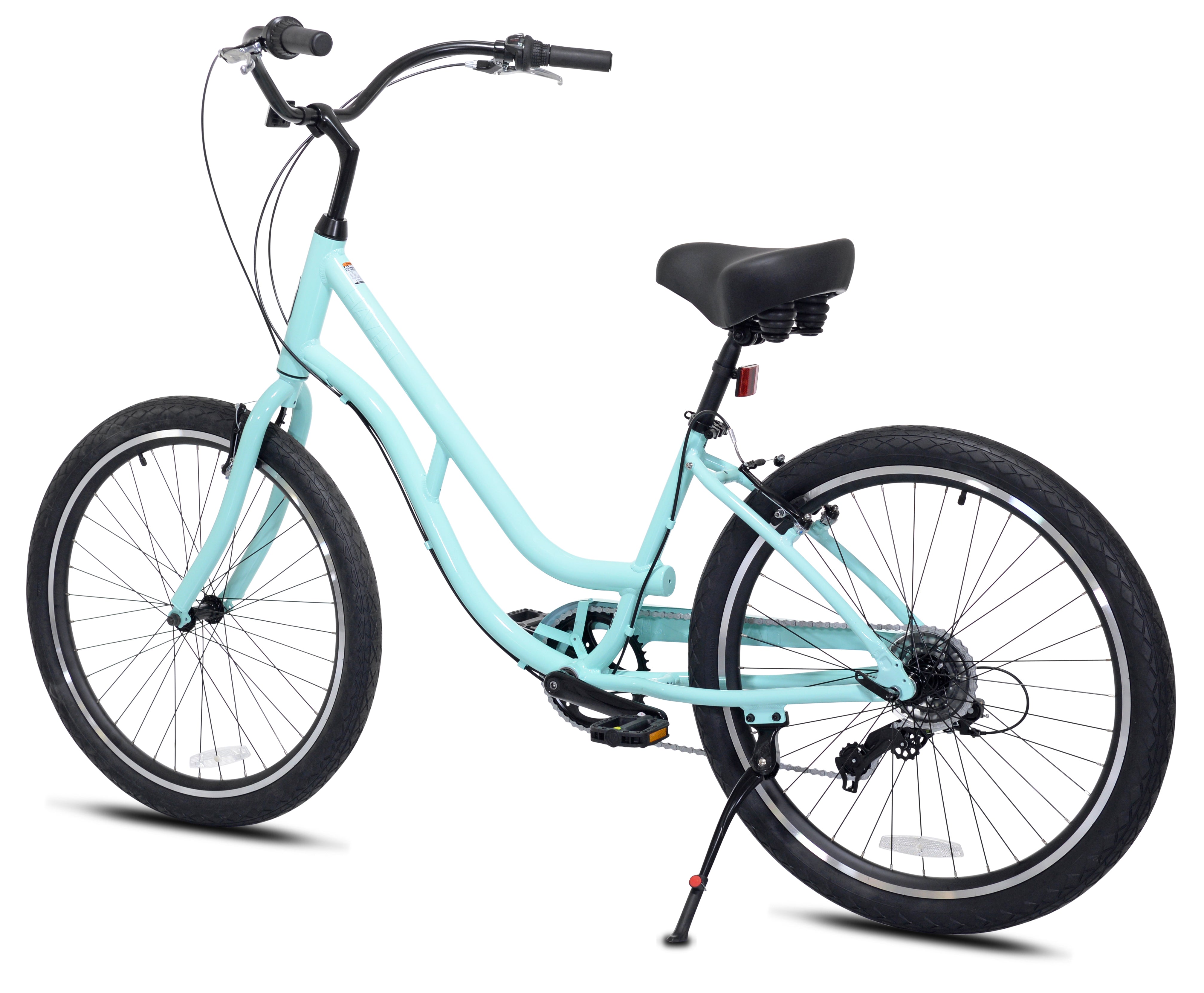 26" | 7 SPEED | ALUMINUM CRUISER
MATTE TOTAL ECLIPSE
STEP OVER
#88611

MSRP
Price May Vary by Region Based on Variable Costs for Shipping and Final Assembly/Dealer Prep.
BLENDING COMFORT
WITH PERFORMANCE
Featuring an Aluminum relaxed geometry frame that positions your body in a more comfortable riding position that allows for easier pedaling and better control. This bike has an 8 speed drive train and rust-proof componentry for many years of great riding ahead.
ALLOY COMFORT GEOMETRY
The rust-resistant aluminum frame features a relaxed geometry, making pedaling easier for any rider. Rust resistant hardware keeps your bike in tip-top shape all year long.
TWIST GRIP BELL
Easy to use, low maintenance quality-of-life features like this set Haven bikes apart from the competition.
COMFORT HANDLEBAR
Made to give the rider a relaxed position allows for a more comfortable ride. Dual Promax V-brakes make stopping a breeze.
DELUXE SADDLE
Our saddles are equipped with extra deluxe padding for long, luxurious rides.
ENHANCED FEATURES
Smooth-rolling tires, stainless steel spokes, alloy double wall rims, rust-resistant chain and a deluxe alloy kickstand are just some of the features that make Haven bikes so great.
ICONIC DESIGN
We know you'll love our bikes as much as we do, and we're very proud of the work we put into them. When you see our iconic lighthouse logo, you'll know you're getting a quality product.
POWERING YOUR RIDE IS A VERSATILE
7 SPEED DRIVETRAIN
WIDER TERRAIN CAPABILITIES
A 7-speed bike can tackle rougher routes, climb hills or go over uneven terrains. These bikes are perfect for riders who plan on riding a little off the beaten path or take who like to take longer rides.
INCREASED RIDE RANGE
7-speed bikes give you even more range, which in turn makes riding over different types of terrain easier. You'll be able to conquer hills, city streets, and sloping ground with ease.
ADJUSTABLE GEARING
The 7-speed gears are also preferred for their easily maneuverable personalization features. Riders can adjust the bike's gears to better suit their needs. Once riders fully understand how their drivetrain works, they will find their bike to be quite well-performing.
EASIER PEDALING ROTATIONS
On a 7-speed bike, there is a greater ease when pedaling. The lower and higher gears allow for smoother pedaling. The lower gears on the bike allow for a more relaxed pedaling. The higher gears also allow riders to tackle a downhill, sloppy trails more easily.