26" HAVEN POWER FLOW | STEP-THRU E-BIKE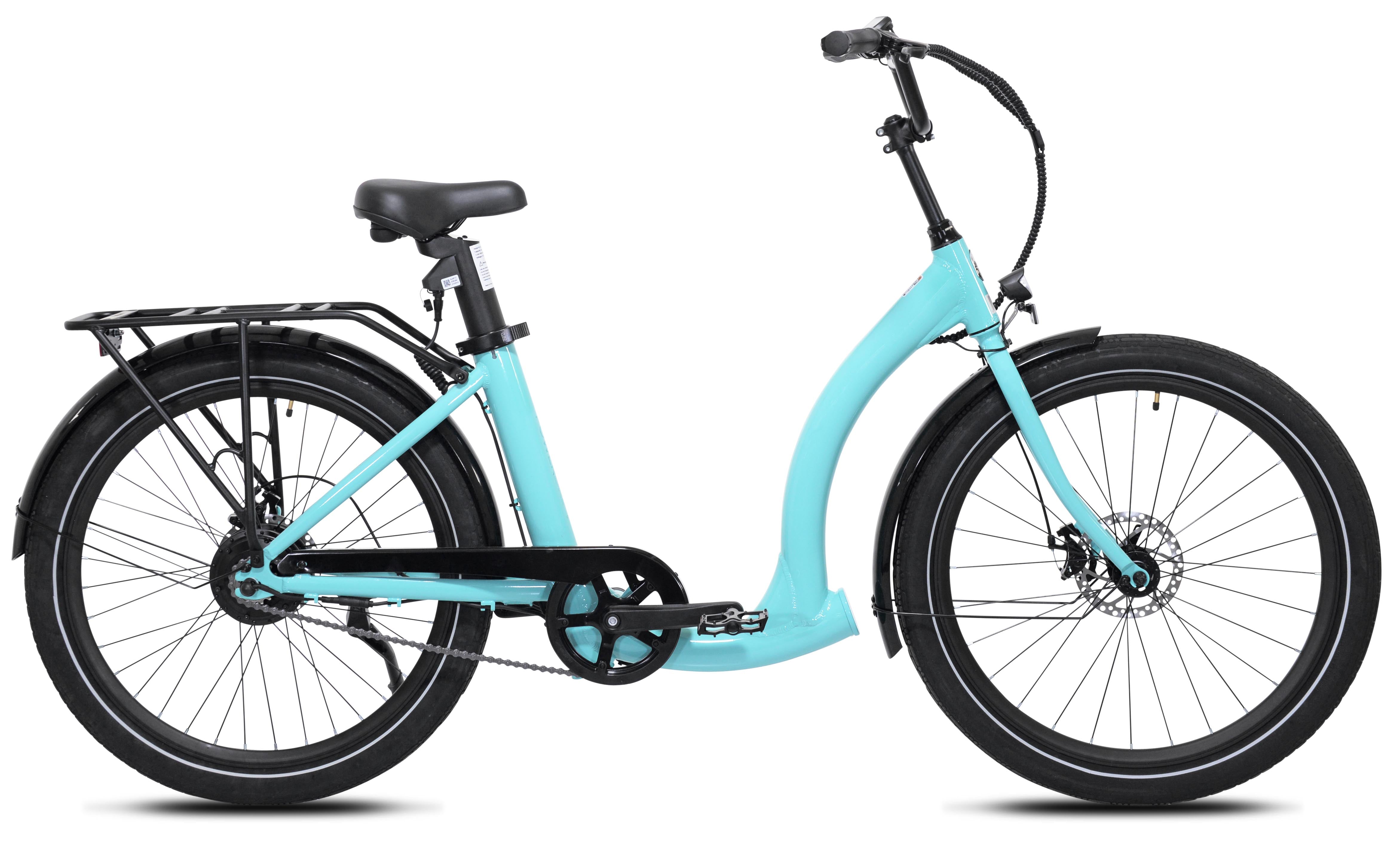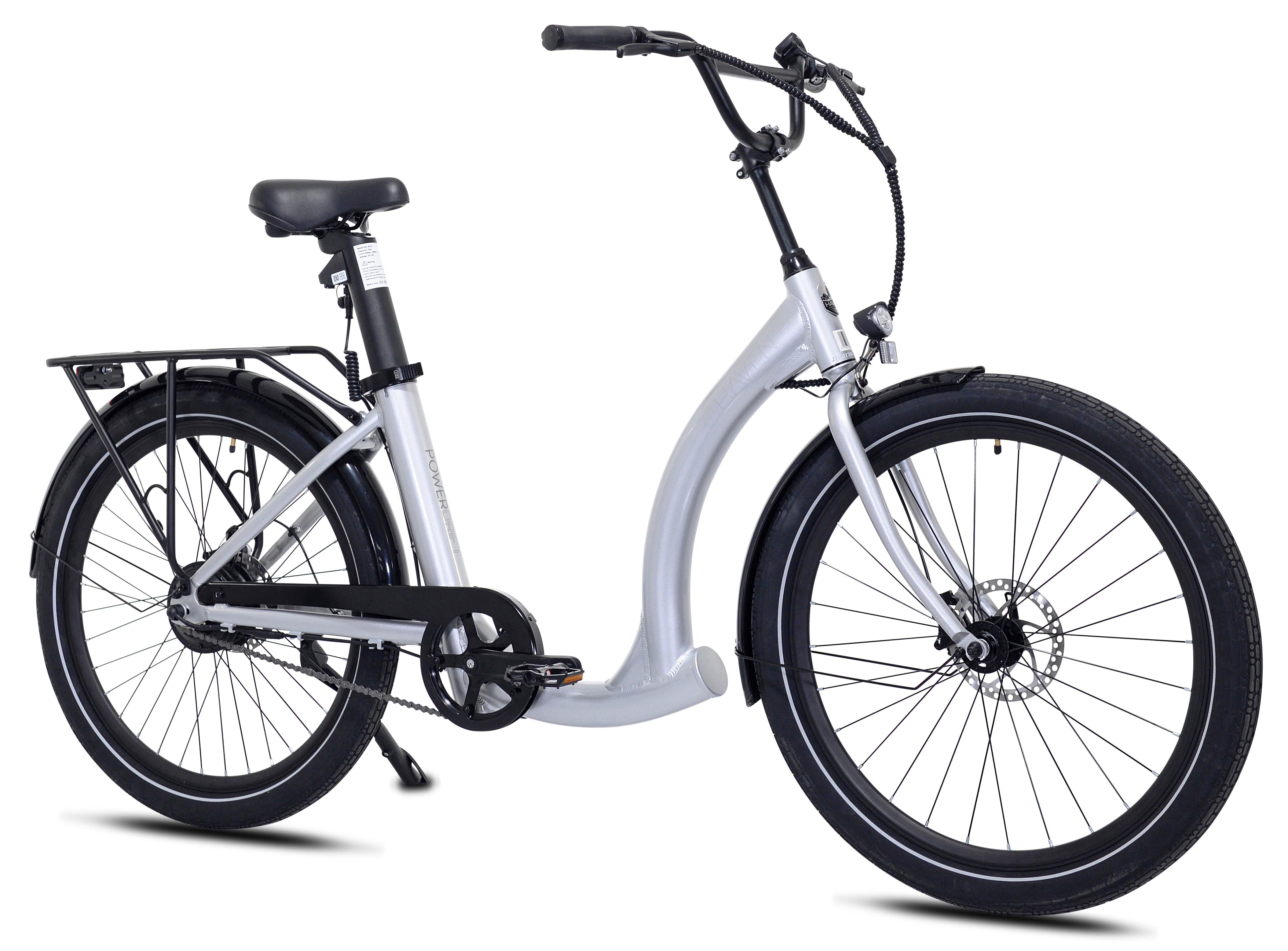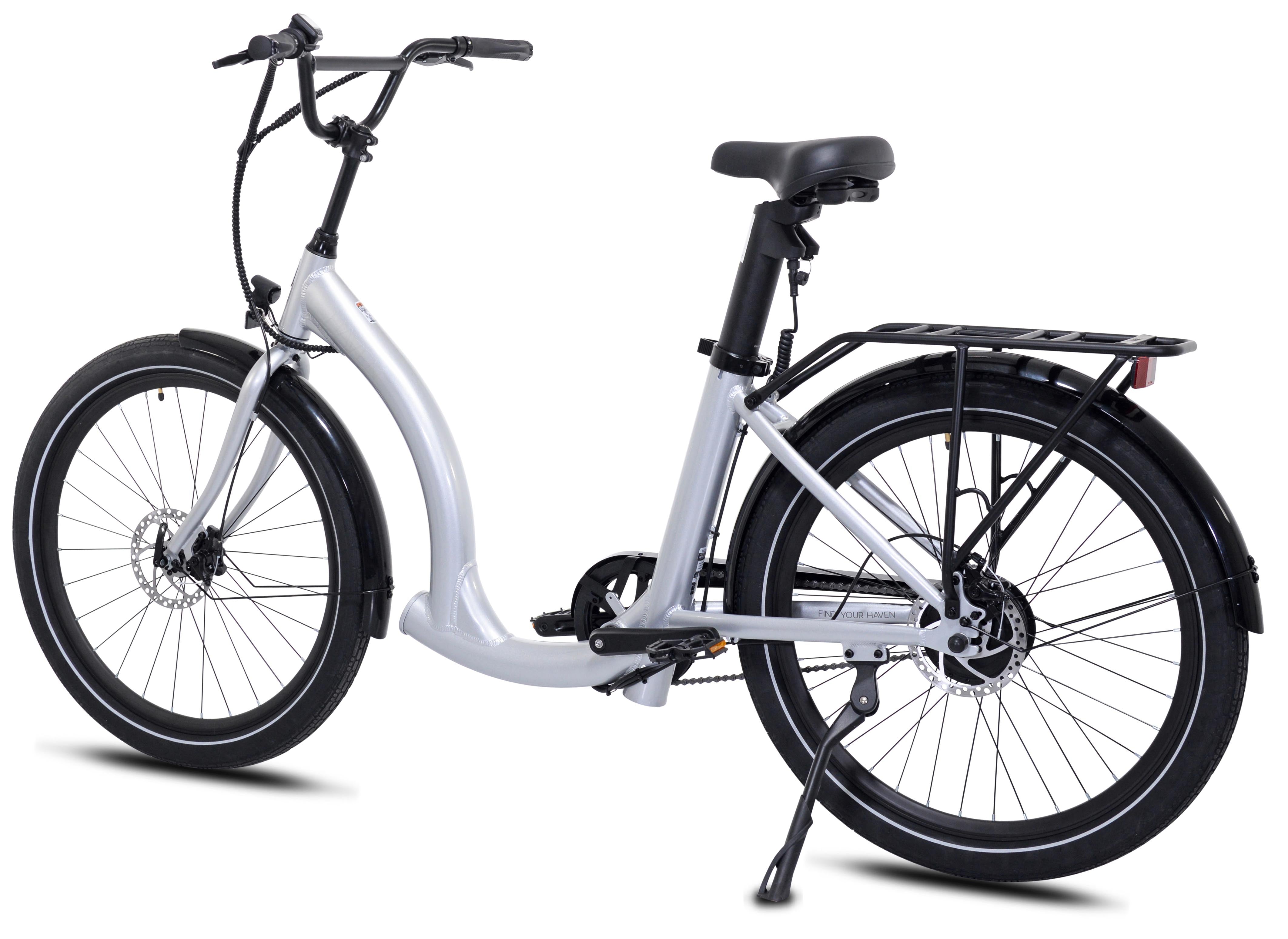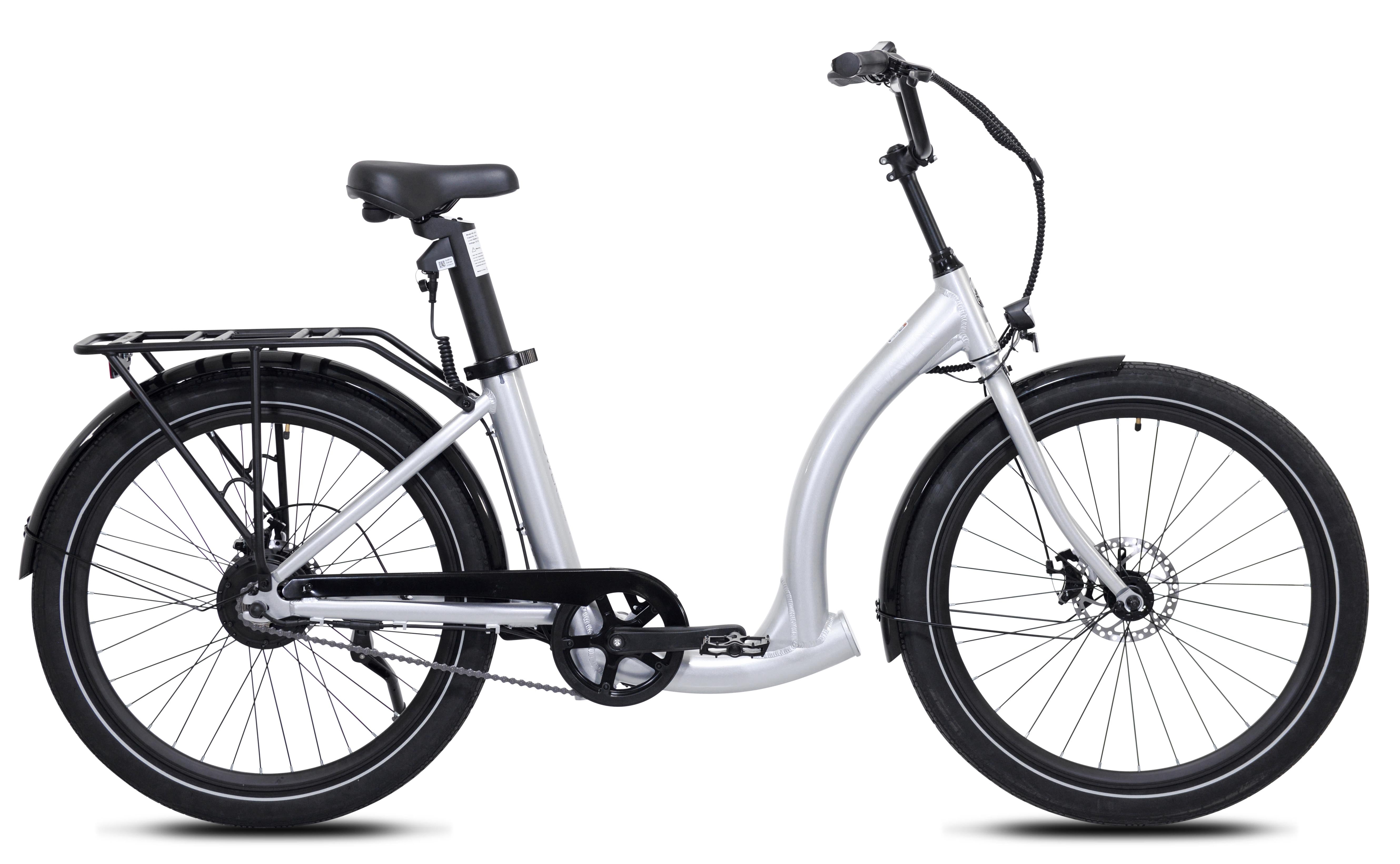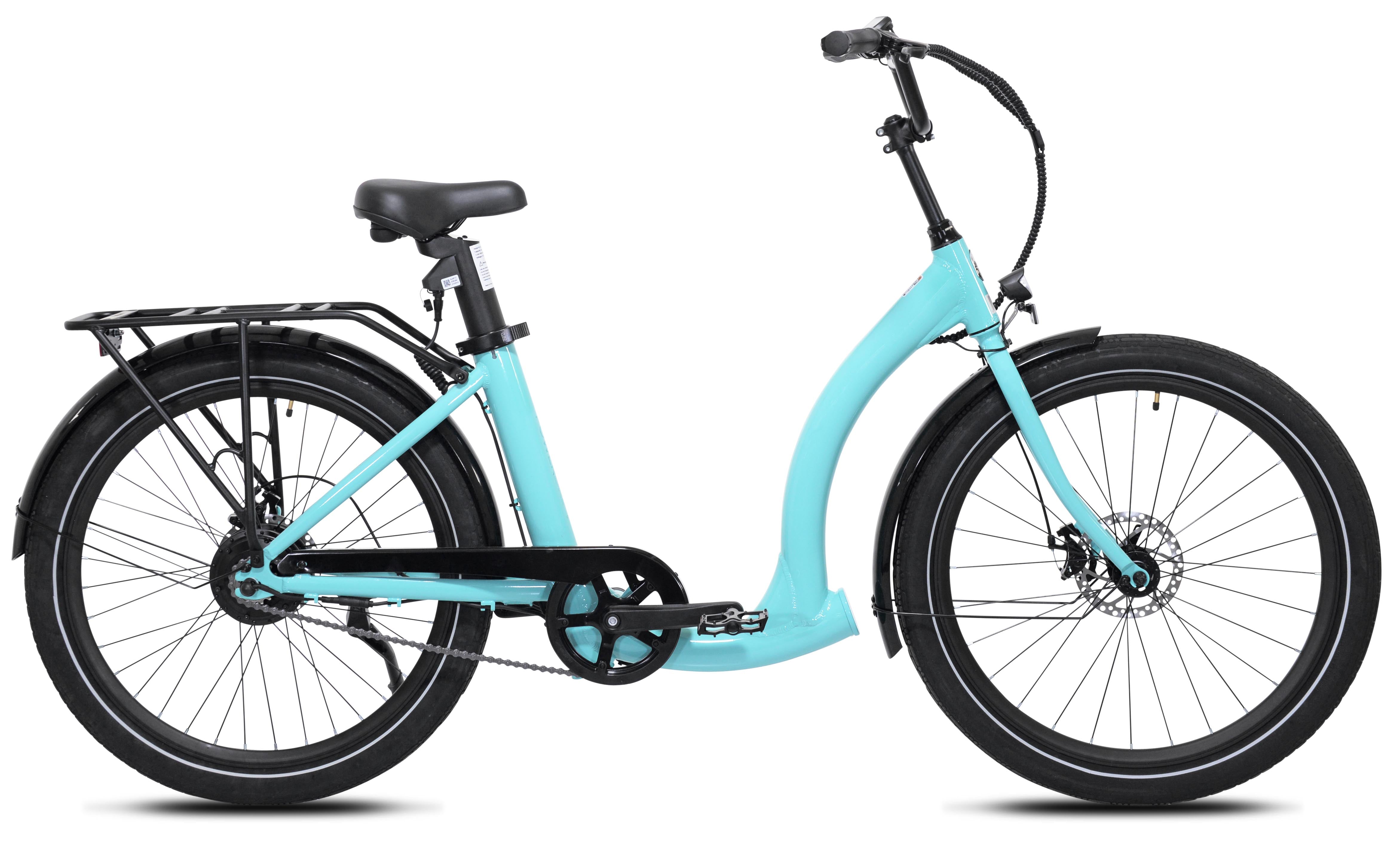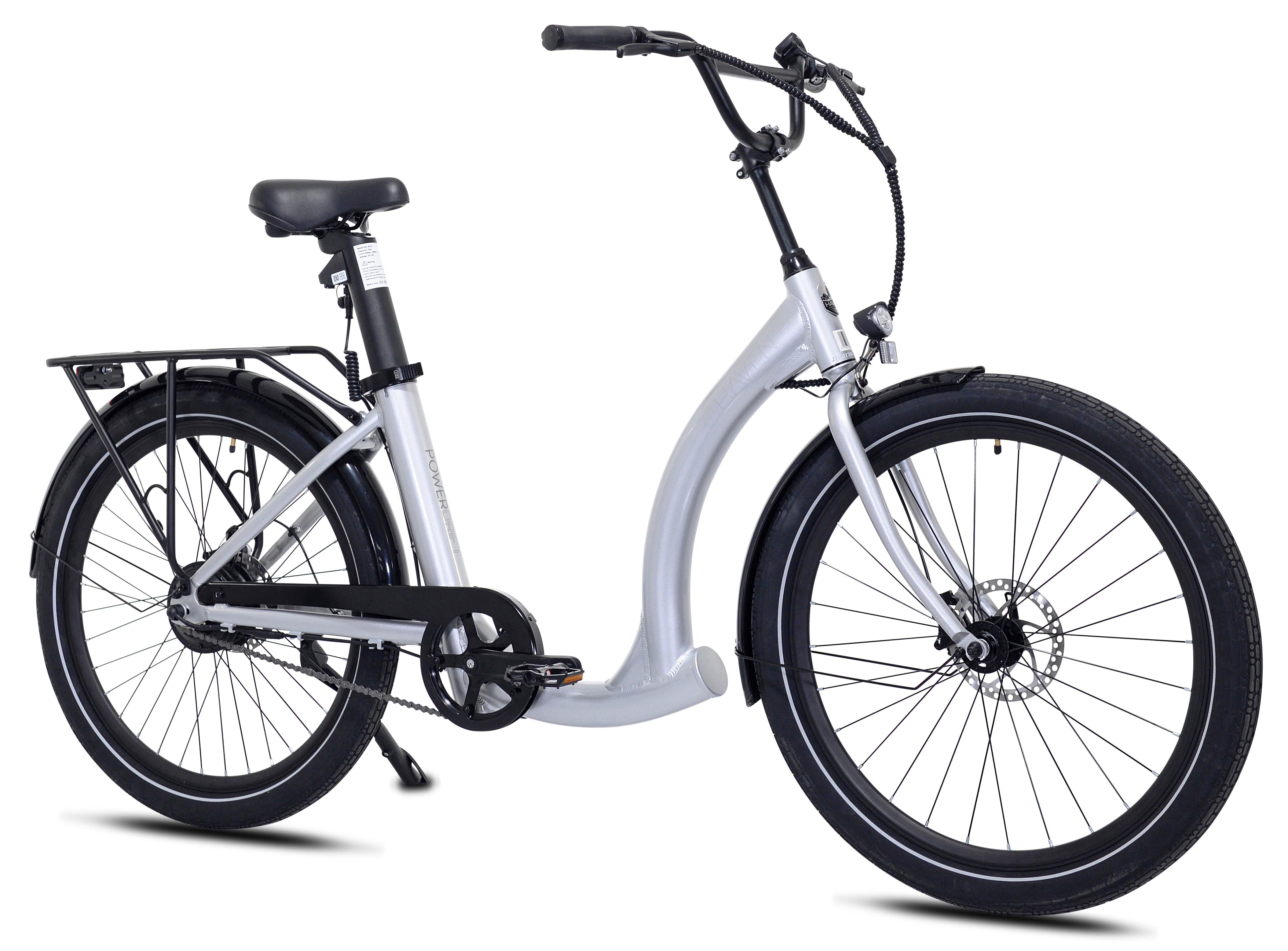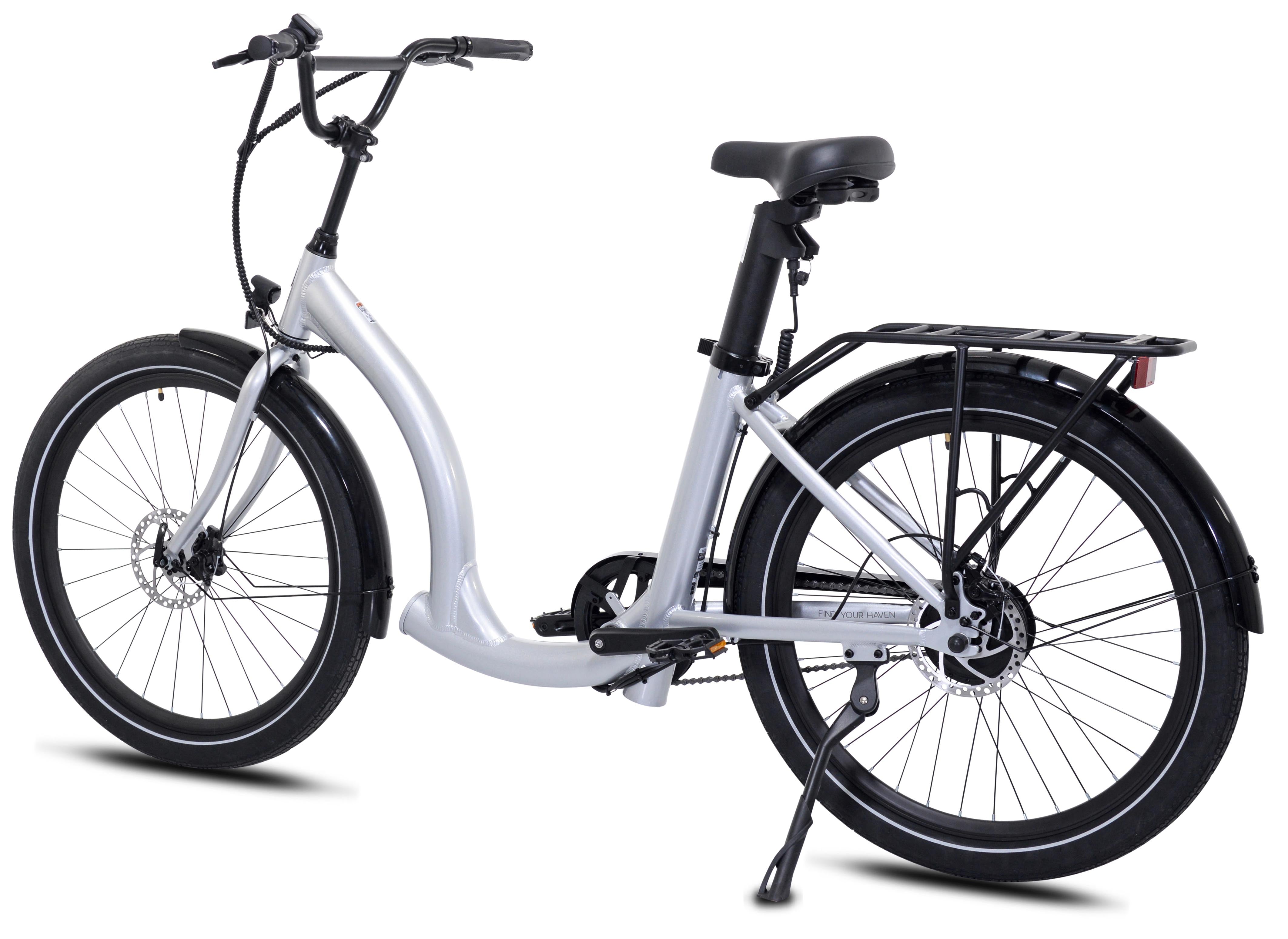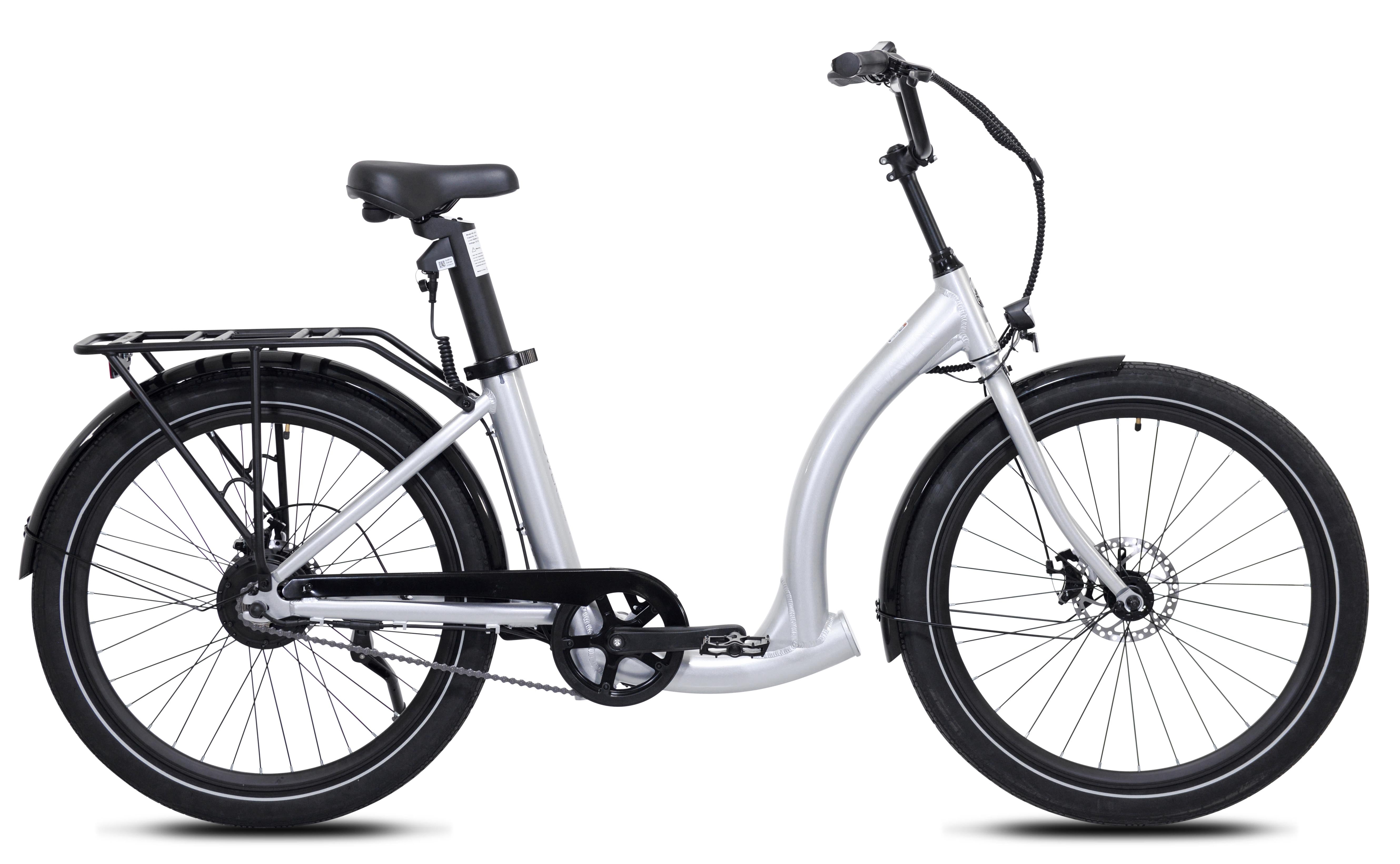 26" | 8 SPEED | ALUMINUM COMFORT
SMALL FRAME | 14.5"
MATTE PEARL SEA SPRAY
#88625
MEDIUM FRAME | 17.5"
MATTE PEARL SEA SPRAY
#88626
MSRP
Price May Vary by Region Based on Variable Costs for Shipping and Final Assembly/Dealer Prep.
THE POWER DRIFT IS THE
ULTIMATE COMFORT E-BIKE
The battery is integrated into the seat tube which allowed us to design a very low step thru frame design for easy on/off riding position. The pedal assisted boost system with throttle has a max speed of 20mph and a range of 40+ miles depending on terrain, riding conditions and size of the rider. Single speed gearing is low-maintenance and easy to use. Mechanical disc brakes provide excellent stopping power and enhanced features such as the LED headlight and rear cargo rack make this bike perfect for commuting or neighborhood rides!
ULTRA LOW STEP-THRU FRAME
The lightweight aluminum frame features an ultra low step-thru design, making this bike very easy to mount and dismount for any rider.
A SMOOTH & SAFE RIDE
Front & rear mechanical disc brakes allow you to stop on a dime, and extra-wide, smooth rolling cruiser tires provide excellent traction.
REAR CARGO STORAGE
A sturdy rear rack allows you to carry all your gear on the go!
COMFORT & ADJUSTABILITY
A deluxe elastomer suspension saddle provides comfort on long rides and the saddle and handlebar heights are quickly adjustable, making it easy to find the perfect fit.
ENHANCED FEATURES
A front LED headlight allows for low light rides, front & rear fenders keep mud off your clothes and the reflective sidewall tires provide added safety on the road.
ICONIC DESIGN
We know you'll love our bikes as much as we do, and we're very proud of the work we put into them. When you see our iconic lighthouse logo, you'll know you're getting a quality product.
LEARN MORE ABOUT THE
PEDAL ASSIST/THROTTLE
DRIVE SYSTEM
350W REAR HUB MOTOR
The powerful 350 watt rear hub motor that drives this bike will let you cruise at a max speed of 20MPH.
SEAT POST INTEGRATED BATTERY
A Samsung cell 36V battery provides an impressive 7.5 AMP hours and will provide up to 40 miles of range.
ENHANCED CONTROLS
A handlebar-mounted control panel lets you see your charge status and flick through your power levels with ease. Beneath that lies the throttle controls for easy boost access.
HOW DO I MAKE IT GO?
The Power Drift e-bike utilizes both a pedal-assist system and a throttle. That means you can press on the throttle to initiate the boost, or just start pedaling and the boost will kick in. The throttle is perfect for getting up to speed while already in a high gear, and the pedal assist will help you pick up speed while still getting some leg exercise in. Use either or both, it's all about how you want to ride.